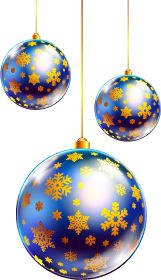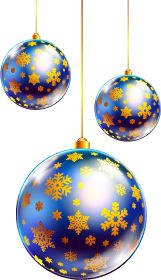 To Vendors
Company RSS is the largest network of service centers at the federal level for repair and maintenance of computer and office equipment on the territory of countries of the Customs Union – Russia, Kazakhstan and Belarus.
Our mission - high-quality technical service
We provide professional and uninterruptable service to the user's computer equipment of leading world manufacturers.
Features that make RSS really unique company on the market of technical service:
The RSS is the company of federal level, which has dozens of its own service departments in Russia, Kazakhstan and Belarus;

The RSS is a pure IT industry service company, we are not in the service of home appliances and electronics in a broad sense, and focusing only on the repair of high-tech devices of the segment of information technology;

RSS is a solely technical service company, we are professionally engaged in the only business, which is repairing and servicing of complex computer equipment.
Our advantages:
Since 1996, the Russian brand that enjoys the trust of a large range of manufacturers of computer and office equipment and is widely known on the market;

own service centers are located across whole Russia, from Kaliningrad to Vladivostok, as well as in Kazakhstan and Belarus;

centralized management of all service centres on the basis of the unified information system of its own design;

several hundred professional engineers with the necessary certificates and permits for the work of any level of complexity;

wide network of service centers, providing the geographic coverage of the service regions and cities where there is no own RSS service centres;

perfect in maintenance and repair of equipment for all producers;

continuous control and monitoring of all repair events of RSS service network in on-line mode;

powerful logistics complex in Moscow, providing centralized storage and forwarding of spare parts in all their own and partner service centers.
RSS offers to manufacturers of computer and office equipment:
the decision of the entire range of issues of the organization of the service maintenance and repair of computer and office equipment throughout the countries of the Customs Union;

construction of logistic processes in the part of the storage and movement of parts of computers and office equipment, including import and export of the product under service;

information support to customers its own call-center, including dedicated channels for "hot line"

mode of operation in the form of "one window", when all issues are resolved through a dedicated account manager;

the possibility to provide any reports of performed service, goods movement, etc.;

assistance in organization of face-to-face training and technical seminars at own training class in Moscow;

participation in tenders for the supply of equipment to large customers as a federal level service company;

on-site service for customers;

organizing of technical service for corporate clients;

recycling of defective units, components and faulty equipment.
Company RSS is open for discussion of new projects and options for enhanced cooperation with the world's leading manufacturers of computer and office equipment